So much for not posting until the end of May...
With the free time I had while sitting alone in my school's cafeteria, I've made quite a bit of progress in the past month, in terms of drama watching. I say, "had" because before last week, I had a couple hours to kill before musical rehearsals/performances. Now, softball practice starts fairly soon after the school day ends, so...goodbye, time. There really isn't of a benefit in writing posts on my phone, nor is there much time to otherwise spend on posts when I get home at night (or on the weekends because...reasons).
I have a long list of posts planned for late May and for summer vacation (and beyond), so I will hopefully not be lazy as a seventeen-year old. You know, besides sitting on my bed all day, wasting away in front of my computer. That's not laziness at all, right?
Anyway...ON TO THE LIST!
Recently Finished (Past):
-The Return of Iljimae (2009)
I'm fairly certain I'm one of maybe three or four people in the Operation: Kdrama Chat Facebook group who completed this drama. The group did not enjoy this drama...as evidenced by the mass dropping. (Ick, that sounds gross...)
-Boku no Ita Jikan / The Hours of My Life (2014)
My first Drama Club experience over at DramaFever was a fairly fun one, I must say...This is especially true because I discovered one of my favorite dramas as a result. (Yeah, I said it!)
-You Who Came From the Stars (2013-ish)
I'm still not sure whether or not to write a legitimate review of this drama...
-Inspiring Generation (2014)
I'm also not sure whether or not to write one for this drama, either...I might just end up writing a post about why I've taken to affectionately dubbing this drama, "Attractive Men-eration." Or a post about Kim Hyun Joong and his acting developments. *stereotypical lightbulb turns on above head* IDEAS ARE FORMING! :)
Currently Watching (Present):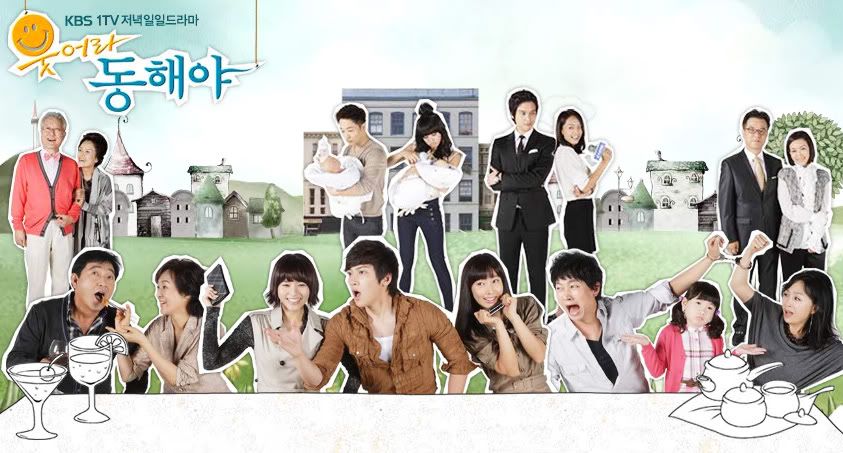 -Smile, Dong Hae (2010-ish)
Yup, I'm still working on this one...After spring break, I plan on powering through this and another daily drama (which will be mentioned later in the post) for a month or two. I want to have both finished around the end of the school year. (This, for me, is in the middle of June.)
-Empress Ki (2013-ish) (currently airing)
This ends at the end of the month, but I'm a few weeks behind, so we'll see when I finish...
You have no idea how excited I am - not only have the instrumental tracks been released, but Life Ruiner (Ji Chang Wook) has been featured on the OST! *flails around in feels*
-Nodame Cantabile (2006)
Yeah, I've totally been watching this with Operation: Kdrama Chat. I haven't missed all but one chat, and I'm definitely not still in the middle of episode 4 while the group is nearly finished...(Part of this is due to my schedule, but mostly to the lack of easy access on my phone and to my focus on other dramas...)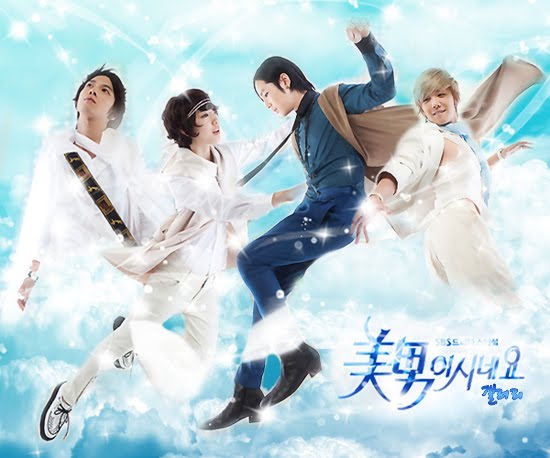 -You're Beautiful (2009)
So there were these two days during which my school was closed due to the weather in the Northeastern U.S.... And I decided to start a random drama on Netflix (on my PS3) because my laptop was being a jerk (and has continued to be a semi-jerk).
*strokes laptop* I didn't mean that, my heated, sometimes slow, sometimes unresponsive, constant companion.
-Secret Love Affair (2014) (currently airing)
For the second time, I am a part of a Drama Club on DramaFever. My new membership of this club has led to me starting this drama earlier than I expected. Who cares if I'm less than a month and a half away from turning seventeen? You're never too young for listening to piano skills you should be developing. (Fun fact: my dirty teenage mind resurfaced in the middle of episode 2 and has given the leads' piano duets a name that I should probably stop saying aloud.)
Up Next (Immediate Future):
Well, I guess part of this section depends on how the polls over at Operation: Kdrama Chat go...I likely won't be participating in the next drama chats, and I'm not sure if I'll necessarily watch the chosen drama in the immediate future or in the far, far, far future...

(Update: The polls decided that the group would be viewing Nice Guy, so I will be spending precious time with precious Song Joong Ki!)
But other than that, I have a probable plan in place...Hopefully, this time, what I say is what I will do...
-Melody of Love (2013-ish) (currently airing)
Do you remember when I mentioned my plan to power through Smile, Dong Hae and another daily drama for a couple months? Well, this is that daily drama. I'd been excited about it since before it aired *glances at Baby Bentley (Kim Hyung Jun)* but now I plan on actually watching it.
-2014 Drama Marathon
For the first month or so of my summer vacation, I am going to attempt to marathon through a bunch of the dramas that have been released the first half of this year. Literally, I have a Word Document that lists the ones I'm going to watch, as well as the order they will be watched in. At the moment, my list rounds out at 15 (since I removed a few that I knew I didn't give two crudballs about seeing.)
This list will be discussed further in detail in a couple of months. By then, I should be mentally coherent enough to debate how much sleep deprivation will be necessary.
Excuse me as I prepare to further isolate myself from society for the sake of grades and feels.
-Pamela