I've been having quite a bit of fun with dramas over the past few weeks. I was focusing on
Smile, Dong Hae
for the first half of December, and we've just been watching drama specials in Operation: Kdrama Chat - although we're about to start another series next week - but I've watched a lot of episodes of a few other dramas over the course of my holiday break.
I have two weeks off this year; what could be a better time to improve my marathoning skills?
Anyway...ON TO THE LIST! (This reminds me...I should probably update/write some of my online stories at some point...)
Recently Finished (Past):
-Sungkyunkwan Scandal (2010)
(Man, it's been a while since I did the last PPIF...I finished this a month and a half ago...)
"Na Goo Yong Ha da..."
Cue fangirl squeals.
-Five Fingers (2012)
Can I just say that the music is really good in this? (Well, it was the reason I watched it, so it sure needed to be.)
Excuse me while I pause every two seconds while adding Five Fingers to this post in order to lose more of my sanity to the life-ruining existence of Ji Chang Wook. (I swear, he's probably become my favorite actor.)
-Soul (2009)
These first three dramas I completed in mid-late November...I really haven't been on here in a while...
-Heirs (2013)
I had to take a break from this for a month, but I finished it...
-Limit (2013)
I've been watching anime and listening to J-pop for years, so I don't know why it took me so long to watch a Japanese drama...I watched this in one day (there are only twelve half-hour episodes), and I personally enjoyed it a lot. (Maybe my next mini-review will be about this...)
Currently Watching (Present):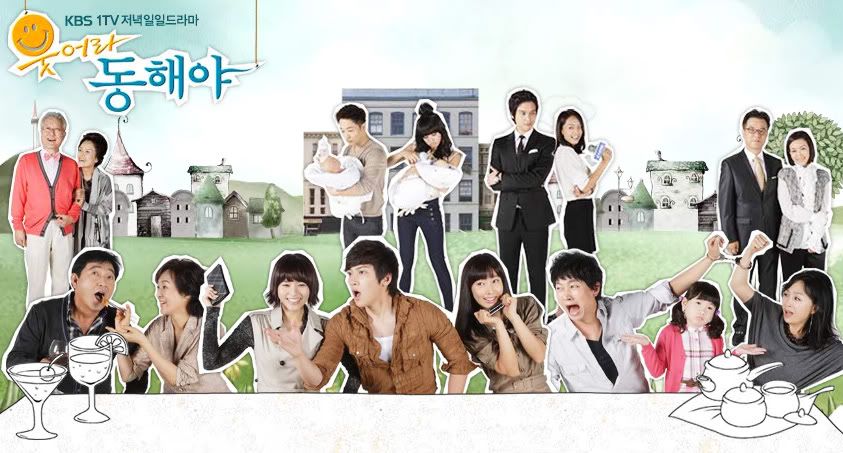 -Smile, Dong Hae (2010)
I'm probably not going to finish this until after May...It's mainly because I don't want to ignore other completed dramas just to finish this...Ji Chang Wook, my baby, you understand, right?
I find it funny that the character of Do Jin is a quasi-antagonist here, and I want to punch him in the face at times, but then I go to Pretty Man and I just want to hug him.
-Pretty Man (2013) (finishes next week)
I started this for IU, but this drama is so full of Second Male Lead Syndrome that Bo Tong isn't even my favorite character...
By the way, this is random, but can I just say that Hong Yoo Ra looks like Lola from Shark Tale?
I can't even...
-Empress Ki (2013-2014) (ends in May)
Ji Chang Wook, your existence is going to be the death of me.
Partially because of my bias, partially because this drama is really good, partially because I enjoy the historical aspect of it (despite its inaccuracies), partially because the instrumentals are amazing, and partially because it makes me cry tears of sadness and of fangirling, this will probably be one of my favorite dramas.
Yeah, I said it.
-Medical Top Team (2013)
Now, I originally put this on my TBW list because of the medical aspect of it (blame House.), but then I watched Five Fingers, and I wanted more of Joo Ji Hoon in my life. Minho was an afterthought.
Up Next (Immediate Future):
This section is a little iffy, as I don't really have a definite "immediate future," in terms of which ones I'm going to watch...These are just what I'm thinking about watching next.
-Age of Feeling (2014)
I have no reservations about starting this one, however. I can't pass up the opportunity to watch my Gangaji Sunbae (my nickname for Kim Hyun Joong) in action!
Also, I recently found out that the female lead from Five Fingers is in it, which I guess I'm okay with. Kim Kap Soo is in it, too, and I've been stumbling across him for months without meaning to, and this both bothers me and elates me. HE'S EVERYWHERE.
-Arang and the Magistrate (2012) or The Return of Iljimae (2009)
Which drama will I end up watching? That all depends on which one gets the most votes in the poll on Operation: Kdrama Chat. I'll end up watching both of them eventually, of course, but there's an intense battle going on in the Facebook group to decide which one the group will be discussing. Voting ends today, though.
(Personally, I voted for The Return of Iljimae, but that's only because I'm not sure if I'll have to force myself through that one for the sake of discussing. I don't think I'll need that extra incentive with Arang.)
-My Girlfriend is a Gumiho (2010)
It looks cute. Plus, I went to see 47 Ronin earlier this week, so I'm in the mood for a mythical fox. (I spent half the movie thinking about kitsunes/gumihos just because one of the antagonists in the movie is a shape-shifting witch.)
I have so many dramas waiting for me; honestly, the number of dramas on my "Plan to Watch" list on MyDramaList is ridiculous. Ah, the life of a K-drama fan...

-Pamela