Well, today's been an active day for the blog...3 posts in one day...
I also did the second installment of this
just last week
, but some interesting developments have drastically changed my TBW list...so I thought I would unnecessarily update.
So here we go with some more "Past, Present, and Immediate Future"! Accompanied by my motivations for watching the included Kdramas! Fun times...right?
Sora: "Okay...?" (
Kingdom Hearts II
)
Bentley: "That's...uh...that's strange." (
Sly 3: Honor Among Thieves
)
Recently Finished (Past) (Since I just posted PPIF #2 last week, there's only one here...)
Currently Watching (Present)
-Sungkyunkwan Scandal (2010)
Initially, I wanted to just see some historical stuff. Then, I watched City Hunter this past summer and saw Park Min Young. THEN, and this is a big "then," I remembered that Song Joong Ki was in A Werewolf Boy, which I watched back in May. I had to see his cute freaking face.
-Five Fingers (2012)
Piano, piano, piano. That may be the only real reason why I wanted to watch this in the first place... Let me say this, I really like this dramatic...drama.
-Heirs (2013, ongoing)
Yes, Lee Min Ho...and also Kim Woo Bin...and a little bit of Park Shin Hye (*shrug)...but Lee Min Ho is the one who brought this Kdrama to my attention in the first place (actually, it was Suzy, but...details, details.)
-Soul (2009)
Yeah, Halloween's over, but this one Kdrama chat group I joined started watching this drama right after I joined, so...it's all good. (Plus, the female lead plays a supporting role in Heirs, and Kim Kap freaking Soo is in it, too - he's also in SKKS, so I'm watching two of this prevalent ajussi at once.)
Up Next:
-City Hunter (2011)
This is a re-watch. And honestly, this should be considered "Currently Watching," because I'm probably going to start the re-watch right after finishing this post.
Anyway, one of my friends has finally decided to start City Hunter, after months of urging that was mostly done by our friend, Jang Yi. I just suddenly felt the urge to watch it again, because, in her words, "You should. So you can re-experience it with me."
Nice convincing skills...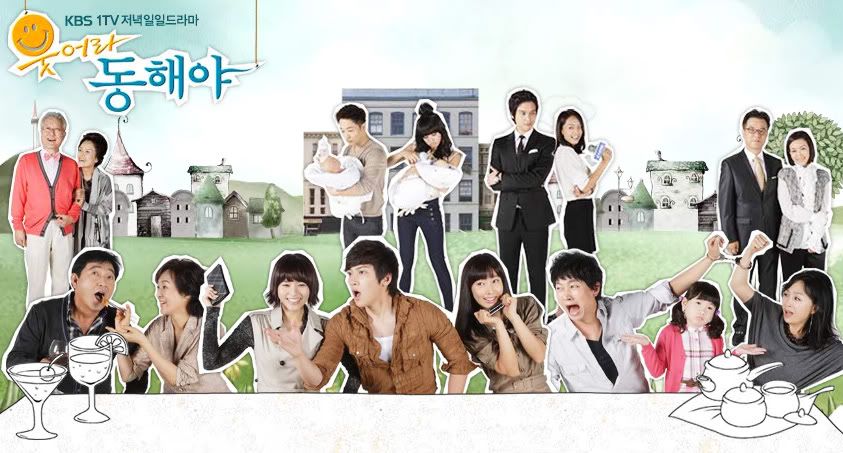 -Smile, Dong Hae (2010)
So, I've been
developing a powerful, fangirl love
for Ji Chang Wook, who is playing one of the the "villains" in
Five Fingers
(see above)...Yes,
Smile, Dong Hae
is 159 half-hour episodes, but I want more Ji Chang Wook.
Way, to go, man. You've pushed these next two dramas, not to mention Pretty Man, down the list just for Smile, Dong Hae and, later on, Empress Ki.
-Nice Guy / Innocent Man (2012)
Sorry, Song Joong Ki; however, really, I have a little less than two years to watch this before you return from the military...so it's fine if I wait an extra month or so to watch this...I guess... I'M SORRY, SONG JOONG KI T_T *breathe*
-Ghost (2012)
I apologize to you, too, So Ji Sub... I wanted to watch this so badly just so I could see more of you...but, like Song Joong Ki, you'll have to wait a little longer.
Hey, one of them is away in the military and another one of them is a busy actor / "rapper" - I'm sure they'll manage.

-Pamela